Scott Aukerman comic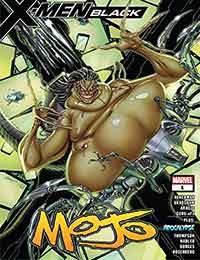 THE SPINELESS SHOWMAN TAKES CENTER STAGE! That's right — that most successful producer ever to pack the cross-time airwaves, the man himself, MOJO, has yet another plan in place the boost his ratings at the X-Men's expense! And I'm sure he would say it's THE MOST IMPORTANT COMIC BOOK YOU'LL EVER READ! PLUS: Part 2 of X-MEN BLACK: APOCALYPSE!
---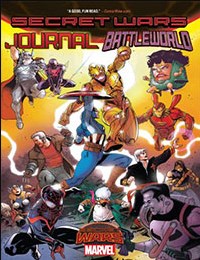 Tales from across the landscape of SECRET WARS! Is Lady Kate of 1602 the notorious Hawkeye Bandit? Can enslaved mutants overthrow Khonshu? Kraven hunts, Matt Murdock cooks, Wolverine investigates and Doc Samson tries to bring sanity to a land of Hulks! The Punisher and Iron Fist! Night Nurse! MILL-E: the model citizen! Plus: Fights, fights, fights! A Doctor Strange-possessed Frank Castle against the New Fantastic Four! Cowboy Deadpool and Devil Dinosaur! Silver Surfer vs. Maestro! Wolverine vs. Wolverines! All the M.O.D.O.K.s! The Agents of Atlas rebel against Baron Zemo! And pity poor Howard the Human, trapped in an anthropomorphic animal realm he never made!
---