Philip Kim comic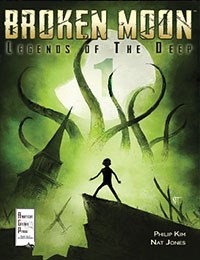 AGP's hit post-apocalyptic horror thrill ride is back! Original series creator Philip Kim takes the reins on a new story arc revolving around a village of fishermen on the newly-created Nebraska coastline whose lifestyle is about to be threatened by creatures from the deep. Nat Jones returns on art duties for this new tale of mythical monsters come reality.
---
Something sinister is lurking behind the cameras of world-famous World Studios, and it may not be human. When Detective Henry Barrymore is approached by a mysterious woman to investigate her husband's disappearance, he hardly expects to be embroiled in the workings of a mysterious cult who seem to have control over movie monsters. It's Casablanca meets Crowley in this supernatural noir mini-series!
---
You've read Paul Tobin and PJ Holden's first Gunsuits adventure, starring Cassandra "Potts" Potter and thousands of universes. Now learn the origin of the war she was fighting: a very different reality, where Lieutenant Reegan Alexis is compromised in battle against a bio-mech until Walter Rice puts her back together - with a few extra enhancements! It's Lovecraft meets Robotech in this special oversized "zero issue"!
---