Odin Austin Shafer comic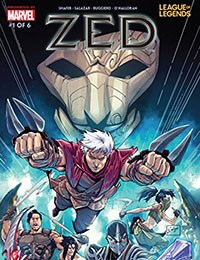 FIRST IN A NEW SERIES THAT EXPLORES AND EXPANDS UPON THE WORLD OF LEAGUE OF LEGENDS!In Ionia, a land steeped in tradition and still reeling from war, the once honorable warrior named Zed leads a band of assassins. After Zed murdered their master, his childhood friend Shen has taken a different path, inheriting his father's former mantle as the Eye of Twilight and maintaining magical balance in Ionia. But when Zed is lured back to a village where he and Shen once encountered a great evil, a brutal killer from their past resurfaces: the magically gifted psychopath Khada Jhin! Will the two sworn enemies work together to defeat Jhin--or will they destroy each other first?!Written by Riot Games' Odin Austin Shafer and illustrated by Edgar Salazar, Lorenzo Ruggiero and Chris O'Halloran, ZED #1 is an all-new adventure set in the world of League of Legends, told in the mighty Marvel manner!
---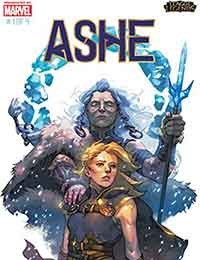 Thousands of years ago, the War of Three Sisters nearly tore the frigid wilds of the Freljord apart. Today, the tribes descended from the three sisters -- the Winter's Claw, the Avarosan, and the Frostguard -- still fight for power and survival. Ashe, daughter of the Avarosan warmother, trains to someday lead her people. Food is scarce in the Freljord. Warmth, even more so.
---