Mateus Santolouco comic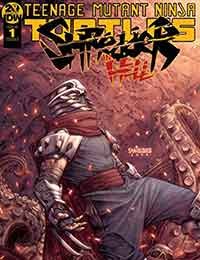 Abandon all hope...The Shredder returns in this brand-new mini-series! Oroku Saki's death is just the beginning, and his journey through the depths of the underworld proves to be anything but a divine comedy. How much of Shredder's soul will remain after he's faced the horrors of hell?
---
Demons, ninjas, and hostile takeovers-what more can you want from a TMNT comic? Secret History of the Foot Clan collects the thrilling mini-series and reveals a story never told before about the original founder of the Foot. Join the Turtles as they get a history lesson that they will never forget!
---