Marcia Chen comic
The Angelus is the embodiment of the light, and the Magdalena is a warrior of the church. They have both battled evil, but what happens when they are on opposite sides of a battle? Who will prevail?
---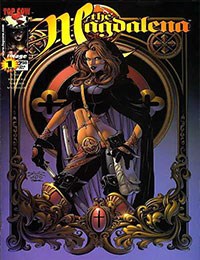 The Magdalena is back! Straight from the pages of The Darkness, the Magdalena returns to star in her own three issue story arc. Brought to you by Joe Benitez (Darkness), Marcia Chen (Ascension) and Joe Weems (Fathom), this first issue takes place before the "Spear of Destiny" story line in The Darkness. The Magdalena, holy servant of the Catholic Church, is sent to a rural orphanage in France to investigate a series of killings reputed to be have been performed by a vampire. Meanwhile, Father Jasper, a priest from the Netherlands, arrives at the Vatican to speak with Cardinal Innocent, bringing with him ancient relics he found hidden in his church, which could spell the downfall of all Christianity. Don't miss out on what is sure to be one of the hottest books of 2000!
---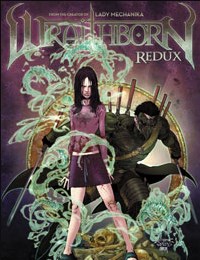 He was raised from birth to inherit a mythical power. She is the timid teenage girl to whom it was bestowed instead. Together only they can stop an ancient evil from rising and enslaving all humankind. An epic urban fantasy from the creator of Lady Mechanika! This special "Director's Cut" edition of the original series includes remastered scenes plus new material.
---