Justin Peniston comic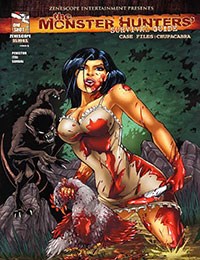 Monsters surround us. They're everywhere; on TV, in movies ...they haunt our nightmares. But are they real? Do Vampires, Werewolves and Zombies really exist? And if so how can we survive against them? At last here is the comprehensive guide every Monster Hunter must have! Whether you're a weekend Bigfoot hunter or a hardcore Vampire slayer you simply can't afford not to own this book. Issue #1 in this new mini-series focuses on creatures that have returned from the grave - The Undead.
---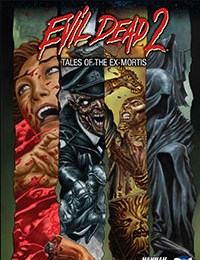 Groovy Ash-approved first issue! The new Evil Dead "Ash-thology," kicks it into Kandarian high gear by expanding the Evil Dead Universe. The companion series to our own Evil Dead 2: Beyond Dead By Dawn calls forth four Ash-centric stories of Deadites, ghouls, monsters, and more. Featuring stories by writers Frank Hannah, Justin Peniston, and Georgia Ball with art by Enza Fontana, Gabriel Rearte, Alan Quah, and Eduardo Garcia.
---