John Russo comic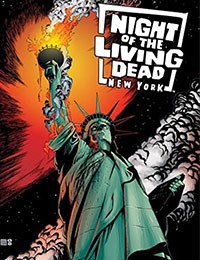 In 1968, the film NIGHT OF THE LIVING DEAD redefined modern horror. Now, writer John Russo unleashes the next chapter in the zombie epic: NIGHT OF THE LIVING DEAD: NEW YORK! This special, self-contained, double-sized tale of unrelenting terror details the attack of flesh-eating ghouls on the unsuspecting populace of America's largest city, as the island of Manhattan becomes an inescapable death-trap. Mistakenly thought to be contained in remote, rural areas, the army of the undead has crept through the night, converging of the largest concentration of fresh meat on the East Coast, and with nowhere to run and no hope for escape, all those in the path of the zombie horde face certain, gut-ripping death as undead, cannibalistic murderers stalk the streets of the city that never sleeps!
---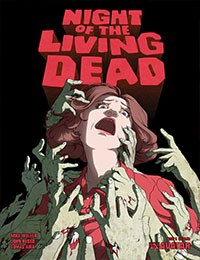 Set on that fateful evening in 1968, shocking reports from rural areas continue to flood the airwaves with accounts of the recently deceased rising up to kill the living. Now government officials begin counter-measures to calm an increasingly panic-stricken public. Questioning whether or not the unbelievable stories are truth or simply an elaborate hoax perpetrated by militants opposed to the Vietnam War, the attention of the nation's Capitol is focused on a threat more believable, as thousands of protesters converge on Capitol Hill to voice their opposition to the War.
---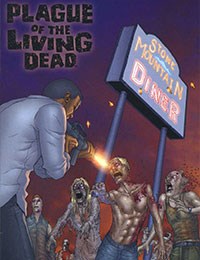 Following hot on the heels of John Russo's shocking PLAGUE OF THE LIVING DEAD SPECIAL, this blockbuster, 6 issue mini-series begins where the SPECIAL ended, only now you'll get your dose of Avatar zombie mayhem in this 6 issue monthly series.
---