Gregory Schoen comic
Matthew Baker has a lot of problems. A new school, bullies, and dealing with a father he barely knows; it's a lot to deal with for any ten-year-old. But when he stumbles upon Nikola Tesla's Death Ray, will it lead to his salvation or his destruction?
---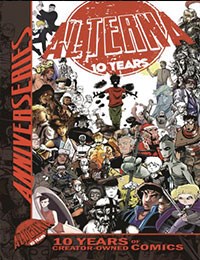 The Alterna AnniverSERIES celebrates 10 years of quality creator-owned comics. A perfect starting point for some of our most popular titles!
---