Erica Schultz comic
A dark force has set its sights on the art world of San Francisco and the only ones who can stop it are Phoebe, Paige, and Piper! Dynamite is proud to present a brand new Charmed story by writer Erica Schultz (Swords of Sorrow: Black Sparrow & Lady Zorro, Revenge) and artist Maria Sanapo (Grimm, DC Comics Bombshells) that will CHARM returning fans and new alike!
---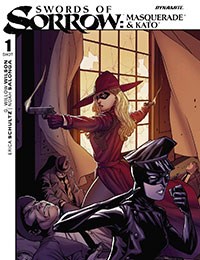 A team-up set up by SWORDS OF SORROW's Gail Simone, featuring the writers that she hand-picked: G. Willow Wilson and Erica Schultz! When Kato's luxury getaway car, Black Beauty, takes on a mind of its own and goes on a rampage through the streets of New York, Masquerade is hot on its trail...but when the two clash, who will end up in the driver's seat? Strange forces are at work and unlikely heroes must come together to solve the mystery!
---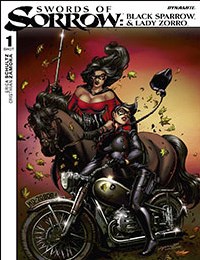 DYNAMITE'S FIERCEST FEMALES IN THEIR BIGGEST EVENT EVER! Fan favorite GAIL SIMONE (RED SONJA, BATGIRL) and rising art star SERGIO DAVILA (LEGENDERRY) combine to tell the ultimate pulp adventure, featuring Vampirella, Dejah Thoris, Red Sonja, Kato, Jungle Girl, and many, many more! Villains and heroes from a dozen worlds and eras face off against a legendary evil that threatens all their homelands. Don't miss this thrilling epic tale, an event supported by one-shot side adventures written by the hottest writers today, like G. Willow Wilson, Marguerite Bennett, Nancy Collins and more!
---