Ange comic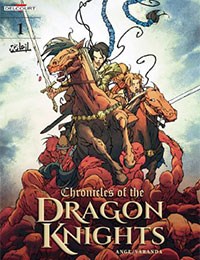 No one knows why dragons appear, but their very presence bends reality out of shape. This influence destroys everything, transforms men and beasts into monsters. It is known as the Veile. Only virgins are free of this scourge and can approach the beast to kill it. This is why the Order of the Dragon Knights was created.
---
A five-issue limited series. Marie is a fighter who sells her skills to the highest bidder. She is also the only person who can see and confront the 'Dragons' - strange creatures that hover on the borderline of reality.
---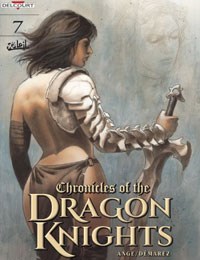 When a dragon is roused from its slumbers in the heart of a volcano, the City built on its slopes, on the sweat and blood of its slaves, refuses to believe in the Veiles existence... Hindered in their endeavor to save the City, the Dragon Knights are moved to pity by the plight of the slaves. But what is the Dragon Knights' duty? To fight the Beast or change the World?
---