Sheldon Mitchell comic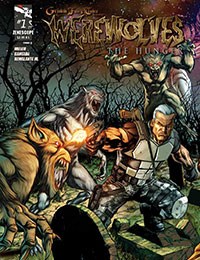 Werewolves are unleashed on the nexus and it is up to one man to prevent the Grimm Universe from being devoured by a hunger that never dies. Roman, a ruthless and uncaring hunter, is on the tail of a vicious werewolf when he finds himself embroiled in a conspiracy that goes way deeper than any hunt he's ever been on. Horror and action collide in this new TIE IN miniseries from Zenescope Entertainment! Featuring cover art by Superstar DC artist Tyler Kirkham (Teen Titans, New Guardians) o UNLEASHED tie-in! o Script by the writer of the smash hit THE JUNGLE BOOK o Story by Pat Shand (ROBYN HOOD, UNLEASHED) and Raven Gregory (WONDERLAND, FLY).
---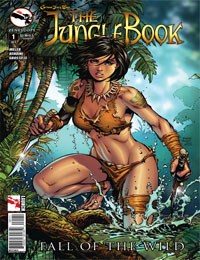 THE FINAL MINI-SERIES OF THE JUNGLE BOOK TRILOGY HAS ARRIVED! As each tribe makes a power play to become stronger in the war between species, Mowglii stands at the center of it all - the one person who may be able to bring them all together against a greater threat.
---