Scott Ewen comic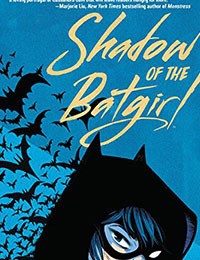 Cassandra Cain, teenage assassin, isn't exactly Batgirl material...not yet, at least. But with Batgirl missing from Gotham City, can Cassandra defy her destiny and take on a heroic mantle of her very own? She'll have to go through an identity crisis of epic proportions to find out. After a soul-shattering moment that sends Cass reeling, she'll attempt to answer this question the only way she knows how: learning everything she possibly can about her favorite hero-Batgirl. But Batgirl hasn't been seen in Gotham for years, and when Cass's father threatens the world she has grown to love, she'll have to step out of the shadows and overcome her greatest obstacle-that voice inside her head telling her she can never be a hero. Sarah Kuhn, author of Heroine Complex and I Love You So Mochi, takes on one of her favorite heroes for a new audience of readers. Featuring the edgy art style of Nicole Goux, Shadow of the Batgirl tells the harrowing story of a girl who overcomes the odds to find her unique identity.
---
Your favorite girls from Beverly Hills are back in an all-new adventure! It's senior year and Cher, Dionne, and Tai find themselves in a bit of a crisis of self... Where are they meant to go, and what are they meant to DO after high school? Luckily they have all year and each other's help to figure it out!
---
School Spirit is a lighthearted take on classic high school romances with two queer women in the lead. Because Malie and Justine want to keep their romance a secret, they pretend to be competing over the same guy, Miles, but Miles also has a secret.
---