Osvaldo Pestana Montpeller comic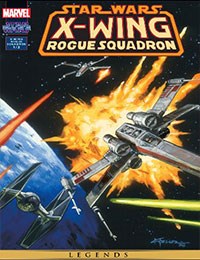 Wedge Antilles is a combat-hardened X-wing pilot, one of the only fliers to survive the missions against both Death Stars. He's the leader of Rogue Squadron and his missions will decide the course of the creation of the New Republic.
---
Though the New Republic is thriving, there are still many who remain true to the spirit and evil designs of Emperor Palpatine. So when Luke Skywalker, the New Republic's greatest hero and sole Jedi master, decides to marry Mara Jade, the woman who was formerly Emperor Palpatine's personal assassin and executor of the Empire's will, you can be sure that somebody is going to raise their hands in protest!
---