Oscar F Saavedra comic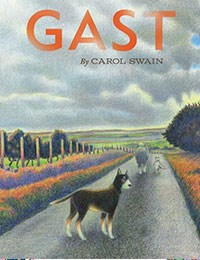 In rural Wales, Helen, an amateur bird watcher, investigates the apparent suicide of a 'rare bird' named Emrys. Helen's inner life is slowly revealed through a mixture of naturalistic detail and phantasmagoric occurrences. "Dark and full of life, like soil... [Swain's comics are] a perfect example of what modern comics are capable of if only they try." - Alan Moore.
---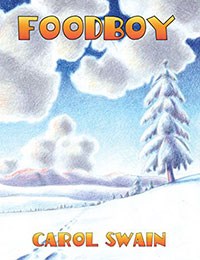 Foodboy is about loss and hope, friendship, and faith, bonds that are tested when the paths of two boyhood friends diverge. Garth―the Foodboy of the title and Ross live in the small Welsh village of Llanparc, where they have grown up together, been baptized together, skipped Sunday School together. The attempt of a visiting troupe of Evangelists to convert the locals seems to trigger in Ross a physical and spiritual retreat 'into wilderness.' Gareth remains loyal to his friend, leaving food out for him, even when it becomes apparent that Ross is becoming increasingly feral. At that point we leave the story, never quite certain of just how wild he has become.
---