Michael Wm Kaluta comic
The sons of Batman and Superman have graduated to their own monthly comic-but if they want to survive, they're going to have to share it! Writer Peter J. Tomasi (BATMAN & ROBIN, SUPERMAN) teams with rising-star artist Jorge Jimenez (EARTH 2) to bring you the adventures of the World's Smallest.
---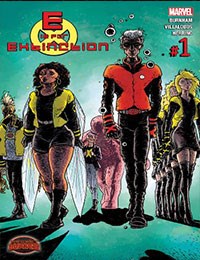 What happens when mutants prove they really are Homo Superior? What will happen to the X-Men when they fight for a world that wants to be them, rather than hate and fears them? And what exactly is Magneto doing running the Xavier institute?
---