Justin Randall comic
It's time for everyones favorite alien enslavers to take center stage. Experience these tantalizingly-tentacled "things from another world" as Bongo pulls back the curtain and presents the Rigellian rapscallions as you've never seen them before!
---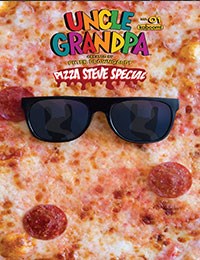 What's to Love: Based on the hit Cartoon Network animated series created by Peter Browngardt, Uncle Grandpa is the magical uncle and grandpa of every kid in the world. That's awesome, but he hangs out with some pretty cool friends, too! We wanted to hang out with the coolest slice of pizza to ever don sunglasses: Pizza Steve!
---