John B. Higgins comic
Months after a bioweapon attack devastated New York City, the Division agents are the last hope of a United States struggling to hold itself together. During a mission gone horribly wrong, Division Agent Caleb Dunne's partner is gruesomely killed and Dunne vows to track down the mysterious woman responsible. As he gathers clues to her whereabouts, he uncovers a grave threat to a nation already on the brink of total collapse. A must-have for fans of intrigue and tales of survival, this comics series is the perfect introduction to the post-pandemic world of Tom Clancy's The Division 2, the sequel to Ubisoft's record-breaking videogame Tom Clancy's The Division.
---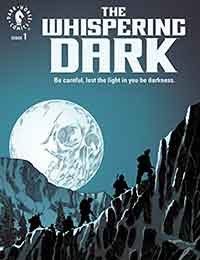 An Army pilot confronts a supernatural horror in this thriller in the tradition of Lovecraft's At the Mountains of Madness and Coppola's Apocalypse Now! Hannah Vance believes her faith in God can survive anything. But when her helicopter is shot down behind enemy lines, she will fight and kill on an ever-more-savage battlefield, desperate for a way home. On the horizon, an evil waits for her--and freedom, of a sort. *Emgard was a writer on Battlefield 1 and Star Wars Battlefront II! *Aira was an artist on War Stories and Night of the Living Dead: Aftermath!
---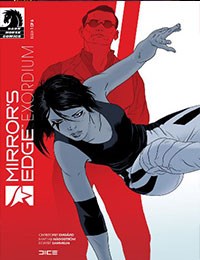 **Prequel to the upcoming video game** Leading up to the events of the highly anticipated new _Mirror's Edge_ game comes an exhilarating comic prequel that delves into the story of Faith, one of the most celebrated heroines in video games! Dare to enter the fast-paced, high-stakes world of life on the mirror's edge! * The new _Mirror's Edge_ was nominated for the Most Wanted Golden Joystick Award! * Scripted by the writer of the new _Mirror's Edge_ video game! * Features a unique, futuristic universe that has captivated a whole generation of gamers!
---