Edwin Huang comic
ROSARIO DAWSON (star of Sin City and Clerks 2) breaks new ground as she co-creates and stars in the OCCULT CRIMES TASKFORCE! When N.Y.P.D. detective Sophia Ortiz (modeled on Dawson) stumbles upon a bizarre murder scene, she is quickly brushed aside by a covert police unit - the Occult Crimes Taskforce. Versed in the black arts and equipped with mystical weaponry, the O.C.T. keeps the streets of Manhattan safe from unholy creatures of the night. Can Sophia help them stop this supernatural killer? Find out when this action-horror thriller hits the stands!
---
Part 1 Twistory Studios & Image comics are proud to present for the first time ever ACTIVISION and RAVEN STUDIOS critically acclaimed first person shooter SINGULARITY for XBOX and PS3 in an action packed two issue comic book form.Beautifully illustrated by Tom Mandrake & written by David Atchison & mink the two issue mini series gives you the real story behind the mysterious island KATORGA-12 and it's hidden secrets. If you played the game be sure to pick this up while it is avail for a very short time.
---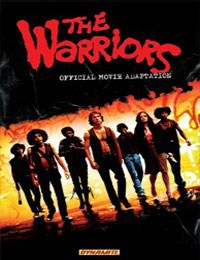 The Warriors Official Movie Adaptation is something that fans and non-fans alike are sure to dig! In this issue The Warriors are framed for killing Cyrus, a rival gang leader who had been trying to unite all the gangs in the area. With other gangs gunning for them, they must get back to their home turf of Coney Island alive!
---