Djibril Morissette-Phan comic
Stranded on a mysterious alien planet after her shuttle crashes, astronaut Valentina Kedr is desperate to find a way to survive. With her oxygen rapidly running out, she decides to explore her new surroundings. Upon discovering a civilization on the planet, will her curiosity lead to her downfall?
---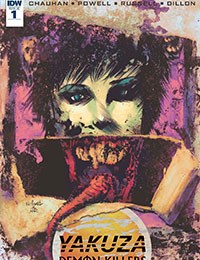 Tokyo harbors a dark secret! When a museum heist goes wrong, a damaged thief named Ochita becomes trapped in the middle of a battle between a horde of demons and the merciless Yakuza. No matter who wins, humanity loses.
---