Curtis P. Arnold comic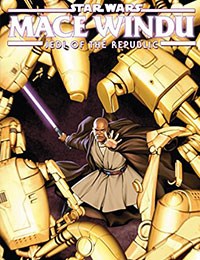 For over a thousand generations, the Jedi have been the peacekeepers of the galaxy…but now, at the dawn of the Clone Wars, they find themselves in a new role: generals in the Army of the Republic. As Mace Windu, one of the Jedi's greatest warriors, leads a small unit of Jedi into battle shortly after the war begins, the Jedi must make peace with their new role, or be lost to the violence around them!
---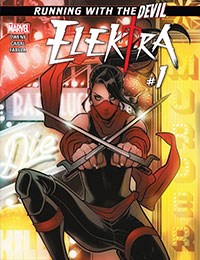 CASINO BATTLE ROYALE! Running from her tumultuous past, ELEKTRA attempts to lose herself in a vibrant sea of neon, noise and anonymity: LAS VEGAS. But how long can a former ninja assassin really hope to escape the vortex of violence that encompasses her life…especially when there's a new player in Sin City that has her in his sights for his newest game? Enter: Arcade.
---