Carlos D'Anda comic
Bestselling editor PORNSAK PICHETSHOTE (Swamp Thing) makes his comics-writing debut alongside artist extraordinaire AARON CAMPBELL (The Shadow), award-winning colorist and editor JOSÉ VILLARRUBIA (Promethea) and letterer / designer JEFF POWELL (SCALES & SCOUNDRELS).
---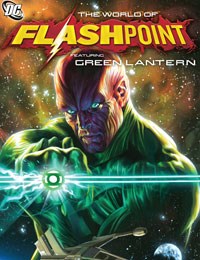 Don't miss this Green Lantern volume collecting HAL JORDAN #1-3, ABIN SUR #1- 3, FRANKENSTEIN AND THE CREATURES OF THE UNKNOWN #1-3 and GREEN ARROW INDUSTRIES #1. Not a dream, not an imaginary story, not an elseworld. This is Flash Fact: When Barry Allen wakes at his desk, he discovers the world has changed. Family is alive, loved ones are strangers, and close friends are different, gone or worse. It's a world on the brink of a cataclysmic war – but where are Earth's Greatest Heroes to stop it?
---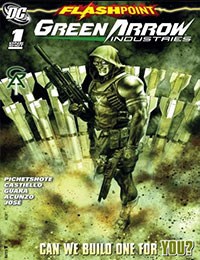 Everything changed in a Flash! Barry Allen wakes up in a very different world than he's used to--with a murderous Batman, no Superman and no Fastest Man Alive! Barry must unravel this mystery and find a way to return the world to normal before the new world destroys itself and everyone in it!
---