Bizhan Khodabandeh comic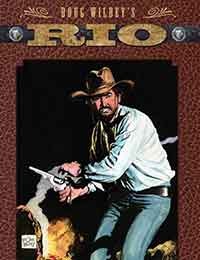 Rio was Doug Wildey's masterpiece, a Western hero unlike any ever seen before in comics. Collected in its entirety in a single volume, this book presents all of Wildey's published Rio stories, as well as two new graphic novellas.
---
Jonny, Hadji, and Race are sent out to Chandarkin Oasis to scout out an area which Dr. Quest suspects may have an ancient city buried beneath its sands. Upon reaching the area they fail to discover an ancient city but instead find trouble in the form of terrorists who are being supplied by an old enemy...
---